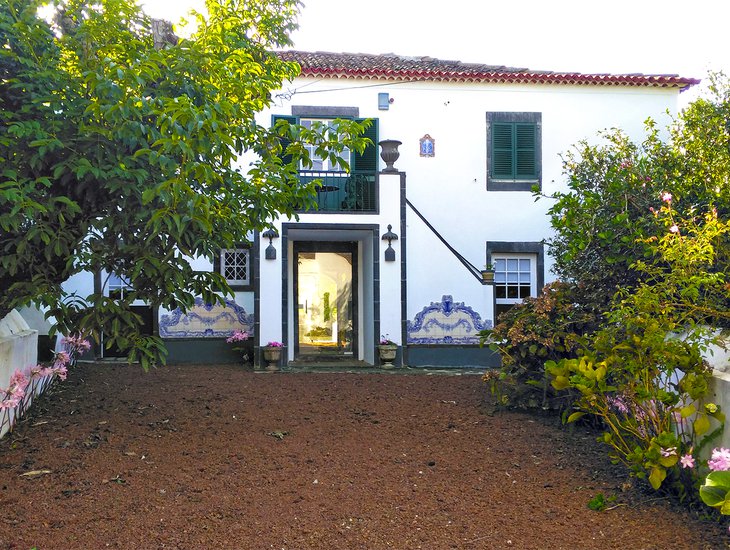 Historical Background
Quinta do Paraízo is a mixed property consisting of a villa and an orchard of 8,000 m2. The date of construction of the house is unknown but it is very old. It is a "quinta" (an island designation for orchards) typical of the golden age of the orange cycle (18th and 19th centuries), which brought wealth to the island of São Miguel.
It is a property with a long history in the family of the hostess, with enough sentimental value since it belonged to her grandparents as a summer house and where the whole family gathered. Later inherited by her mother, it was the place where one learned among other activities to ride a bicycle and to make contact with the traditional plantations and cultures.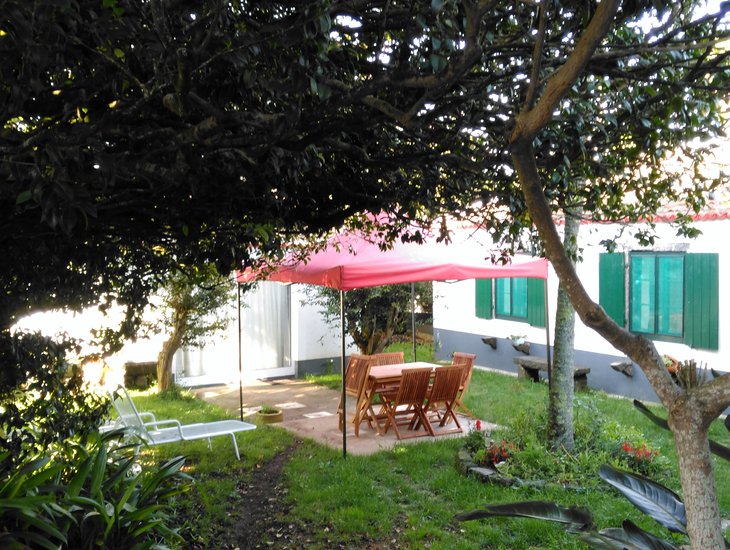 What has to offer
Quinta do Paraizo offers Tourism of nature, in an environment of calm and contemplation.
Offers Contemporary Tourist lodging in rural areas, through the recovery of a traditional orchardhouse typical of the orange cycle, and an old Azorean wine cellar house with a focus on environmental sustainability and the recovery of a building heritage
Offers several social areas, a wine cellar (with a fireplace and a restored basaltic stone wine mill) where breakfast is served, and also transformed in a Tv room and reading, area.
The Quinta also offers several outdoor spaces for leisure, reading, etc. We also highlight the swimming pool and solarium, elegantly inserted in the space of the Quinta.
The proximity to the sea, especially the beautiful beaches of Ribeira Grande and the natural swimming pool of São Vicente parish, invite you to practice diving, fishing and surfing / boogie boarding, sea walks, sport fishing, windsurfing, sailing, canoeing, etc.
Offers the proximity to Ribeira Grande city and to the volcanic mass of "Fogo", with several pedestrian paths connecting to Fogo Lagoon, Caldeira Velha, among others, the ease of access to the museum and Arquipelago Arts Center right in the center of Ribeira Grande Municipality, with a variety of historical and cultural offers.
The location of Quinta do Paraizo in the center of the island of São Miguel, allows rapid access to Ribeira Grande in the north, Lagoa, Ponta Delgada and Vila Franca do Campo in the south as well as to other localities in the island.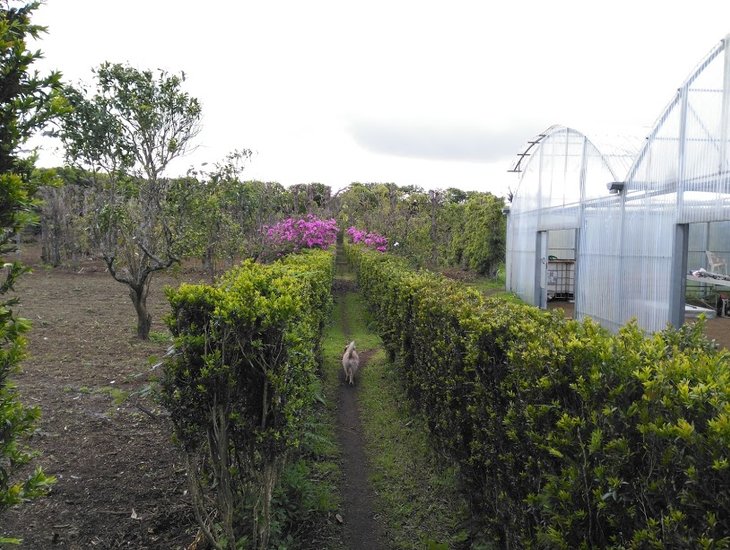 The experience of Quinta
The agricultural production of the Quinta includes oranges, mandarin, fig, banana, passion fruit, and vegetables.
It is intended that the guests have contact with a typical Azorean orchard and a traditional vegetable garden, as differentiating elements in contact with mother nature.
Pineapple Crop
A small pineapple crop can be seen inside a greenhouse in the Quinta do Paraízo. It is a demonstration of how pineapple is grown in Sao Miguel.
It was in 1864 that the first greenhouse was built in Sao Miguel for only 800 plants, reaching 40,000 plants 10 years later. It is an unique fruit in the world due to its aroma and a better balance of acids/sugars.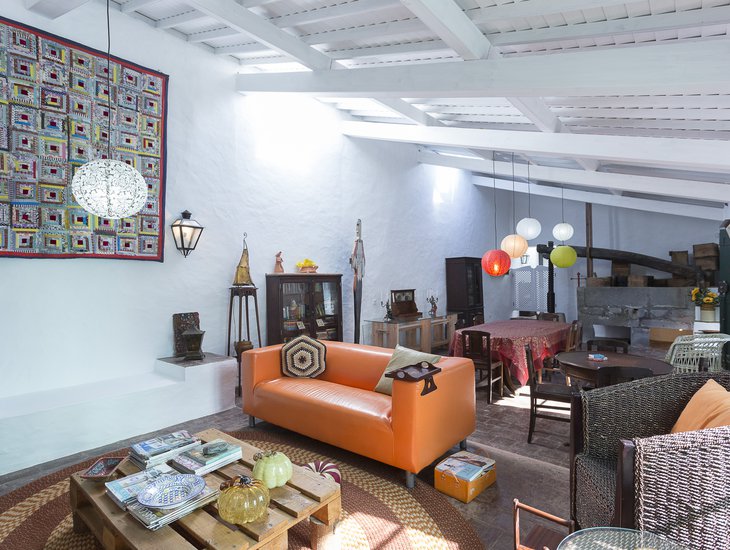 Traditional Dinners and Workshops
Quinta do Paraízo organizes traditional dinners, taking advantage of its own production and several other local products. These dinners have a seasonal character and invite guests to participate.
Quinta do Paraízo organizes arts and crafts workshops as well as agricultural production techniques, with a focus on organic production methods.